Shovel ready? Maybe just his administration!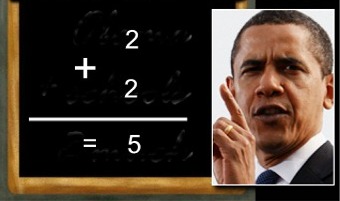 After a year and a half of telling us about all the wonderful shovel ready projects that were about to begin, and had begun, we now find out something different. It seems the President has told the New York Times in his recent interview, "there's no such thing as shovel-ready projects."
Does this surprise anyone? How about breaking promises on campaign donations, transparency, earmarks, lobbyists, and no new taxes? Oh I could go on, but we've been over it before.
The one that irritates me the most however, is "if you like your insurance you can keep it." Even though we all know that insurance rates are going up, the administration still wants to keep this as quiet as they can until after the election. That's why it has given waivers (bought off) the first thirty or so major companies who were going to drop their coverage because of increased expenses. Of course in time they will drop their coverage and all those insured will have to go to the public option. An of course if they liked their coverage they WON'T get to keep it. And the rest of us? We can keep our coverage if we have a company that will stay in business. With all the new mandates, many say that the insurance companies won't survive. And then? Wow, I guess we'll get to the public option after all! That's been the plan all along. The gentle nudge, without coming out and scaring us with the truth.
And the first casualty? A 47% premium hike in Connecticut. The largest insurer has been approved to raise health premium rates by 41 percent to 47 percent for some of its policies sold to individual buyers, in the largest price hikes yet seen in Connecticut since the adoption of national health care reform.

Anthem Blue Cross and Blue Shield has received approval to raise rates by at least 19 percent including a range of 30 percent to 44 percent for the brand of plans in the individual market that was most popular in 2009, Century Preferred.

Why the increases? The new federal health reform mandates, of course.
The Anointed One promised FREE procedures, medicine and prevention actions, but who pays for all these free services? Answer: all those who pay for insurance will be charged for the "free" services. Except for the have-nots, never-wills and don't want to's. We'll pay their share.
And there you have it. Obama's transformation of America. Take from those who have, and give to those who are "exploited"... if you work and have a job, bend over, this will hurt!

Is the N.Y. Election Board Partisan?
New York had not mailed out absentee ballots to all its 320,000 military servicemen and women and overseas voters, in clear violation of the MOVE Act.
Since the President is not very well liked by the military, and for good reason, can we take a leap of faith and say there are partisan motives?
Robert A. Brehm is the Director of the New York State Election Board. Earlier in his career, as county Democratic elections commissioner, was fined $250 after pleading guilty Wednesday to defacing Republican election campaign signs. He was arrested by city police the night before Election Day after Republican Assemblyman James N. Tedisco alleged that he caught Brehm putting Democratic campaign signs over Republican posters along Broadway.
A harmless prank right? I'm sure his politics had nothing to do with keeping so many anti-Democrat votes from being cast.
As this trend continues in many states around the country, the Illinois State Board of Elections has lied about mailing its military ballots out, with the Justice Department not really getting involved (surprised?).
At least 35 counties missed the deadline. This may lead to the disenfranchisement of many thousands of military personnel.
As all of these crimes go unprosecuted by a partisan political Justice Department, look for more "Al Franken" outcomes across the country.